Navigation
Staff/Contact
[Profiles]
Featured Sponser
RETRIEVING CONTENT...PLEASE WAIT
Youth versus Inexperience


Saturday, June 16, 2007
by FLCeltsFan 9:26 PM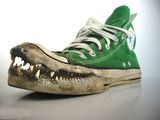 We read articles every day about how young the Celtics are and that because of it, we won't win many games. It seems that everyone equates youth with inexperience. The truth is that we may be young but many of those young players now have experience. The team has 10 players that are 25 or younger: Allen, 25; Gomes, 25; Green, 21; Jefferson, 22; Perk, 23; Powe, 23; Ray, 23; Rondo, 21; Telfair, 22; and West, 24.

Although they are young, they can no longer be considered inexperienced. Perk has 4 years of experience. Al, Delonte, Telfair and Tony all have 3 years experience. Green and Gomes both have 2 year of experience, and Rondo, Ray, and Powe have 1 year of experience.

Every one of them has worked hard on their games in the off season, improving the areas that they were weak in. They have built confidence in themselves and their abilities. The core of these young players have grown together as they gained their experience in the league. The chemistry that they have built is important to the success of the team. Many of them play together for much of the off season, continuing to build chemistry and familiarity with each other's games.

We can no longer equate our youth with inexperience. This season I expect several of our players to take their games to the next level. Al had a break out season last year. Perk is poised to break out this season as he is no longer plagued with foot pain and is working harder than just about anybody else on the team. He took 3 days off after the season and then was back in the gym working on his conditioning and his game. This will be Perk's first offseason working with Clifford Ray and I am expecting it to pay big dividends. The article in today's Herald just reinforces my expectations that Perk will break out this season and he has become a leader on the team and he will challenge the others on the team to step up as well.

People can talk about how young our team is, but it can no longer be used as an excuse for poor performance. Quite the contrary, our youth can be a benefit. We should have more stamina and be able to run longer because of our youth. We have a lot of young and athletic players who should be able to run non stop throughout the game. Being so young, we should be able to run other "older" teams out of the gym and make our youth into a benefit rather than an obstacle.

Doc has used youth as an excuse for two years and then last season combined youth with injuries as his excuse. From Bulpett's article in the Herald, it seems as though Doc is preparing to use it yet again this season:
"No. I don't think you can just say we're ready," he said. "I'm realistic. If our guys are ready to win, we'll win. If they're not and they need another year, then we need another year. There's no years on it. That's such idiotic stuff. You just don't know when it's going to come together, or if it's going to come together."

"That's the thing with young players. They tend to focus on that (individual) part first, and you can make a case that none of them have gone past that besides Al (Jefferson). So if you go by that model, that doesn't sound great. But a lot of them are getting closer to being able to do that and being able to do a little bit of both, establish themselves individually and with the team."

Yes, we are young, but we are no longer inexperienced and so we have reached the point where our youth is no longer an excuse for losing. This may be a young team, but a young team with experience. That could make us very dangerous.

[Discuss this topic on the Celtics Green Forums!]

Leave a comment

Fiddlin' and Diddlin' on 6/16
The Weakest Link


Friday, June 15, 2007
Fiddlin' and Diddlin' on 6/15
The Good Old Days


Thursday, June 14, 2007
No Blatt in Boston
Fiddlin' and Diddlin' on 6/14
Patience is a Virtue
Let the Trading Begin


Wednesday, June 13, 2007
Fiddlin and Diddlin on 6/13
Just Who is the Brain Doctor, Anyway?


Tuesday, June 12, 2007
Fiddlin and Diddlin on 6/12
Around the Mock Drafts


Monday, June 11, 2007
What Exactly Was Doc Saying?
Noah and Wright Work Out in Waltham
Could Rashard Lewis Come to Boston?
Fiddlin and Diddlin on 6/11
A Hole Waiting to Be Filled


Sunday, June 10, 2007
Fiddlin and Diddlin on 6/10
Featured Sponser
SIGNSONTHECHEAP.COM
Sports blogs