Navigation
Staff/Contact
[Profiles]
Featured Sponser
RETRIEVING CONTENT...PLEASE WAIT
Don't Misunderestimate the Importance of Defense


Saturday, May 5, 2007
by FLCeltsFan 7:30 PM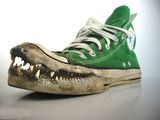 The old adage that Offense sells tickets but defense wins championships is very true. I have heard it said in another way as well: Offense sells tickets, Defense wins games, Rebounding wins championships. Everyone wants to see the high flying dunks and the fast paced offense because it is exciting. But it takes tough defense if you are going to win a championship. Teams that win in the playoffs are teams that have swarming defenses. I am envious as I watch the Pistons and the Spurs with their tough in your face defense.

I remember the Pistons/Spurs series from a couple of years back where both teams played very tough defense and we were seeing final scores in the 60's and 70's and everyone was saying what a boring series it was. I really enjoyed those games because I love defense and when it is played the right way, is absolutely exciting. I mean, it is the equivalent of a no hitter in baseball.

Last season the league adopted a dramatic shift in how it interpreted the rules of the game. The new rules no longer allow for a defensive player on the perimeter to use his hand, arm, or any sort of physical contact to impede or block the movement of a player who is cutting or handling the ball. Gone are the defensive battles like we used to see in the old days of Dumars guarding Jordan or the battles between DJ and Magic.

While the new rules have changed the way defense is played on the perimeter, defense under the basket is still played the same way. Centers and bigs can still be physical under the basket. At the beginning of this season, Doc made a comment that they were working on a defense to funnel players into the center where they would be met by Perk or Ratliff. That plan didn't work out because Ratliff played only 2 games and Perk was hampered much of the season by plantar fasciitis. Leon Powe was a pleasant surprise in that he played very tough defense in the paint and didn't back down from anyone. Perk's motto of "no layups" is something that needs to spread over the entire team. No easy baskets, no layups, no fast breaks.

The new rules do seem to benefit the Celtics as they are currently built. We have very quick wing players and a point guard who can quickly bring the ball up the court. Doc needs to use these players to their strengths. Rondo's defense is made for this type of play as well. He is so quick and has such quick hands that he easily can strip a ball without touching the opposing player. Hopefully Tony can get back to his pre-injury shape because he can thrive in this type of game as well.

The bottom line is that defense as we once knew it is no more. We will see teams trying to run more as that gives them an advantage. Danny is ahead of the curve as he has been building this type of team for the last 3 years. We will run more and get past defenses on the perimeter and use our shooters on the wings to open up things inside for our bigs. That is, if our coach is smart enough to use these players' strengths.

With the advantage going to the offensive player in the open court, we need to play a team defense and that is where Doc has got to work on it in practice. He can no longer depend on the individual players to play in your face defense on the perimeter. It will almost always lead to free throws for the other team. We need to work on defending the pick and roll as we got burned on that play just about every time last season, yet Doc still hasn't developed a defense for it. How Doc approaches defense this season is going to in a large part determine our success. We need to adopt a tough team defense if we expect to go anywhere in the post season.

In an article in the Herald, Danny said that he will be making defense a priority this off season.
With the Celts already possessing a strong scoring base with Paul Pierce and Al Jefferson, Ainge noted that defense will be a very important component to the club's offseason maneuvering.
But it won't matter what defensive players he brings in if the coach doesn't take defense seriously. Doc needs to make his offseason priority learning how to coach defense and then work on it next season.

Perk proved last season that he can be a defensive force in the paint when healthy. Big Al improved defensively over the season and is going to be working on his defense this summer. Powe is a tough defensive player in the paint. Hopefully we will be adding Oden in the draft, or if things don't go as we hope, at least we will pick up a big who can come in and help us right away. We have Clifford Ray to work with the bigs and he has proved over and over, on every team he works with, that he can make a big difference in their development. But it won't matter if Doc doesn't play to their strengths and run good team defense.

Danny said that he felt that our lack of defense was personnel oriented. Danny is the one who brings in players like Dickau, Telfair, Raef and Wally who are known for being poor defenders. He has to see that Doc isn't doing his part either. We have some good individual defenders in Rondo, West, Al, Perk, and Tony but our team defense is poor. If we are going to be stuck with Doc for another year, hopefully Danny will see that we need a defensive minded assistant to give our defense some teeth this season. If not, it doesn't matter who we draft, we will have another mediocre season because defense wins games and Doc just doesn't get it.

[Discuss this topic on the Celtics Green Forums!]

Leave a comment

Doc vs Adelman
Fiddlin' and Diddlin' on 5/5
State of our Players Part II: Gerald Green


Friday, May 4, 2007
Update: "The Box" Chat
Fiddlin' and Diddlin' on 5/4
Our 1st Award!
Homerism Part 3: Tommy Heinsohn
Continued YouTube Surfing...


Thursday, May 3, 2007
Fiddlin' and Diddlin' on 5/3
Homerism Part 2: Johnny Most
"The Box" Chatroom is launched!
Fiddlin' and Diddlin' on 5/2


Wednesday, May 2, 2007
Bill Russell on Basketball
State of Our Players: Ryan Gomes
Homerism Part I


Tuesday, May 1, 2007
Fiddlin' and Diddlin' on 5/1
Don't Sleep on Perk
DYI Posterizing 101!
Countdown to 2007 Vegas Summer League


Monday, April 30, 2007
Fiddlin' and Diddlin' on 4/30
Is It Time for a Change?
Underclassmen Draft Declaration Expiration
Fiddlin' and Diddlin' on 4/29


Sunday, April 29, 2007
Q's Take on the Telfair Deal - It's About Money
Featured Sponser
SIGNSONTHECHEAP.COM
Sports blogs